A short while after the launch of the Galaxy Note II, Samsung launched a special dock for the phablet.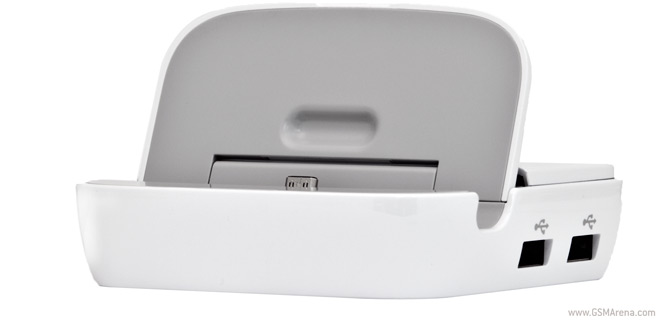 Sammy is calling it the Smart Dock and its chock-full of features, which AndroidNZ has shown in a lengthy video.
The Smart Dock features three USB ports, HDMI port with stereo out as well as a 3.5mm audio jack. The phone is docked via its microUSB port, which also charges it.
A trio of USB ports means that you can hook up the Note II to a mouse, keyboard and external storage simultaneously. Obviously, the HDMI is there to connect with an HDTV or a monitor.
And as AndroidNZ has demonstrated the options are limitless. Check out what the Smart Dock is capable of in the video below.
In the US, the Smart Dock is priced at $99.99. EU pricing is not yet detailed.