Samsung has released a new commercial for their latest Galaxy S4 smartphone. Unlike the previous one where you could barely see the phone, the new one actually takes you through some of the key features of the device.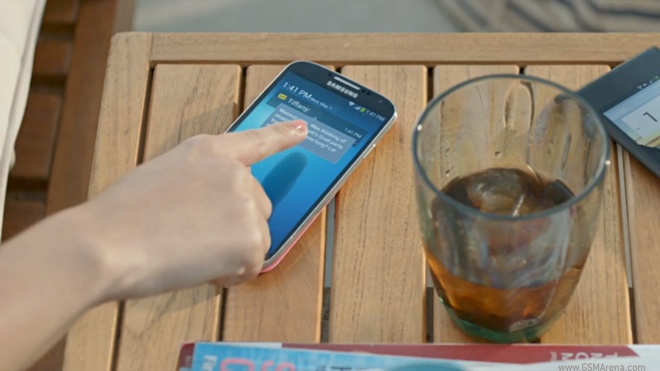 The video goes through a select few features of the phone, with Air Gesture getting the most importance. You see the characters picking up calls with a wave of their hand and the call automatically going into speakerphone mode. You also see other features in action, such as Air View for opening a message without touching the screen, Drama Shot for capturing multiple shots and combining them in one and the remote control functionality using the built-in IR blaster.
The ad is cheesy as usual with the kind of humor you expect from Michael Bay movies and Samsung couldn't help take a jab at the iPhone once again. But other than that the ad is quite effective at showcasing some of the key features of the phone and way better than what they have done in the past. There are a lot more features that are yet to be discussed though so I wonder if we'll be seeing more of these.