Samsung launched the original Series 3 Chromebox back in May last year along with the Chromebook. The Chromebox was a desktop PC similar to the Mac mini. But perhaps it was a bit too similar, as the design was almost universally slammed for being a clone of the latter.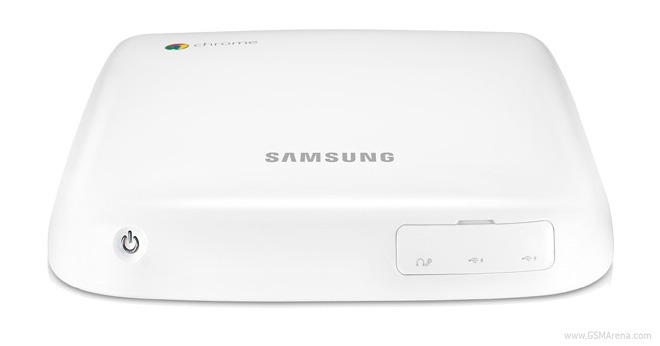 In the latest version, Samsung has chosen to upgrade just the design, with everything else being exactly the same. It still has the same 1.9GHz Intel Celeron B840 processor, Intel HD Graphics, 4GB DDR3 RAM and 16GB flash storage. But the design has now been changed to a very simplified white, monolithic shape that frankly looks like something placed upside down.

On the front is the power button along with a flap that hides the headphone jack and two USB ports. On the back is a cacophony of slots that include four USB ports, two DisplayPorts, Ethernet, DVI, power input and ventilation slots.
As with the older Chromebox, the new one will continue to be priced at $329 in the US.