Samsung SDI released a curved battery with 210mAh capacity. As expected, the newcomer is bound to find home in wearable devices going forward.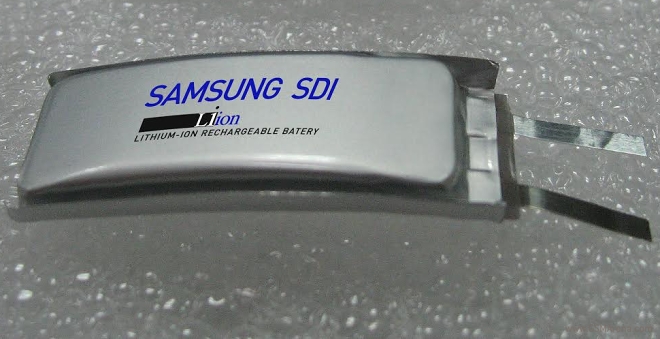 The newly released battery is manufactured using V-bending technology to increase its energy density. It sits in an aluminum foil package to which allows it to be flexed with no strain. Unsurprisingly, a similar battery can be found in the Samsung Gear Fit.
We don't know what devices will pack the new battery just yet. That rumored Samsung Gear Solo seems like a likely first candidate to me.