A report conducted by DisplaySearch states that Samsung was the largest supplier of iPad displays in the first quarter of the year. In spite of the ruthless legal battle between the two companies, Samsung Display shipped 5.2 million 9.7″ iPad display panels.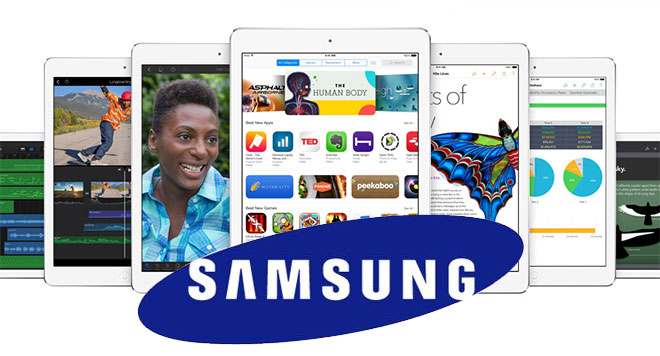 This accounts for 62% of the total shipment of such displays, which are used in the iPad Air and iPad 4. The other company that is handling the iPad's display production is LG. It supplied the remaining 38% of the display production in Q1 2014, representing a major drop from the 61% in the previous quarter.
While Apple and Samsung are having tough time in court fighting over patents, both companies seem to be on track to partner with the production of the next-gen Apple A8 chip. Currently, Apple has moved the production of the chip to TMSC, as Samsung has issues with its production line.
All the facts combined might indicate that the two companies are warming their business partnership on a scale preceding the court battles. The outcome from the latest one makes Samsung reach for its wallet for another $119 million.