Samsung released the Jelly Bean firmware update for the 3G Galaxy Note 10.1 back in November, but owners of the Wi-Fi-only version of the tablet (GT-N8010) weren't invited to the party. This just changed, though as the company has finally started pushing Android 4.1 for the Wi-Fi-only Galaxy Note 10.1.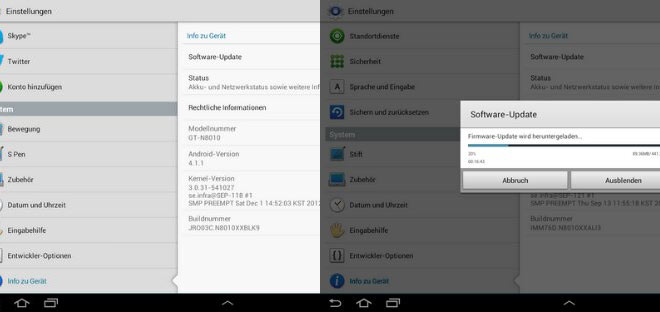 The Android 4.1.1 Jelly Bean software update is 441 MB in size and is available only in Germany for now. Delivered in the usual over-the-air manner, the firmware update should hit rest of Europe soon. Sadly, Samsung hasn't specified exactly when different market will get the update.
We don't have a detailed changelog for the update, so if you notice any novelties outside the stuff brought by Jelly Bean itself feel free to share it with the rest of us.