Couple of weeks ago, Samsung finally started rolling out the promised Value Pack to I9000 Galaxy S owners, starting with its home country Korea. It has now released a FAQ guide that talks about the new features that have been added and how you can use them.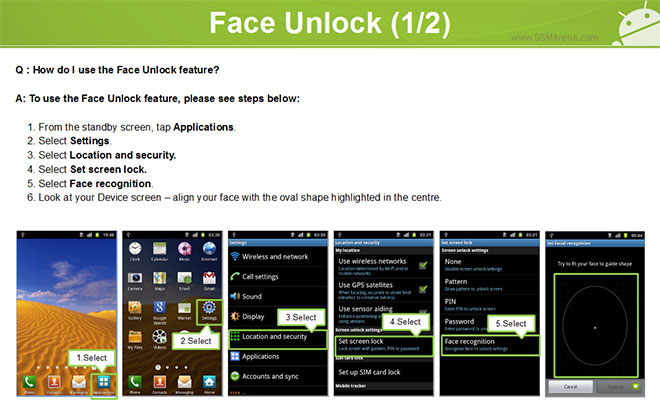 Among the new feature that have been added is face unlock, borrowed from Android 4.0 Ice Cream Sandwich. It works similar to the way it does on Android 4.0, but Samsung has added a cool trick that makes it fool proof. Unlike the one on Android 4.0, the system on the Galaxy S cannot be fooled by a photograph of the user because it requires you to blink before unlocking the device.
Other features include the ability to take pictures while recording a video, changing the font size of the phone's UI, new photo editor app, ability to create folders on the homescreen and application drawer and the ability to create a new screen in the application drawer by dragging an app icon.
To download the FAQ, click on the source link below.