Samsung appears to be jumping on the Verizon's 4G bangwagon too. Now, with the new 4G LTE-supporting Galaxy Tab, the Motorola Xoom won't be the only tablet in the Verizon's high-speed connected lineup.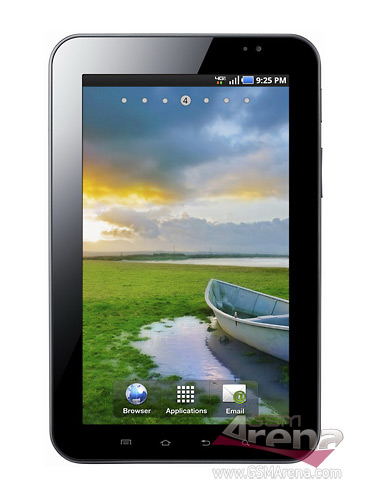 Sammy also announced a Wi-Fi-only version of the tablet that should hit the US market soon. The specifications of the 4G Galaxy Tab are slightly improved, including a faster Hummingbird processor (now clocked at 1,2Ghz) and a new 5MP camera at the back. Speaking of the back of the device, it also now has a new textured surface to help improve the grip.
Unfortunately, the Wi-Fi only Galaxy Tab gets neither the upgraded processor nor camera. Sorry, pals. Both 4G and Wi-Fi-only tablets will have the same good ol' 7-inch TFT display with WSVGA resolution of 1,024×600 and will run Froyo. Honeycomb update seems unlikely, though. Pricing will be announced by Verizon in the upcoming weeks.