Booz & Company has released its annual study of Research & Development expenditure and has identified the top 20 biggest investors in the world. Car maker Volkswagen tops the chart with $11.4 billion spent in 2013, but Samsung is close behind with $10.4, taking the second spot.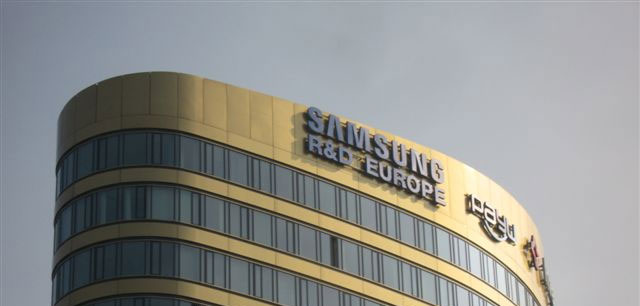 The research covers the period between June 2012 and June 2013, so the data isn't strictly for 2013. Mind you, Samsung isn't spending that kind of money on its Mobile division alone, but rather on its whole business which covers a vast number of areas.
Other technology related companies like Intel and Microsoft are close by – fourth and fifth, respectively. Intel has spent $10.1 billion, while Microsoft is just behind it with $9.8 billion.
Samsung's investment account for 5.8% of its revenue, while Intel and Microsoft saw their R&D have splurged 19% and 13.3%, respectively.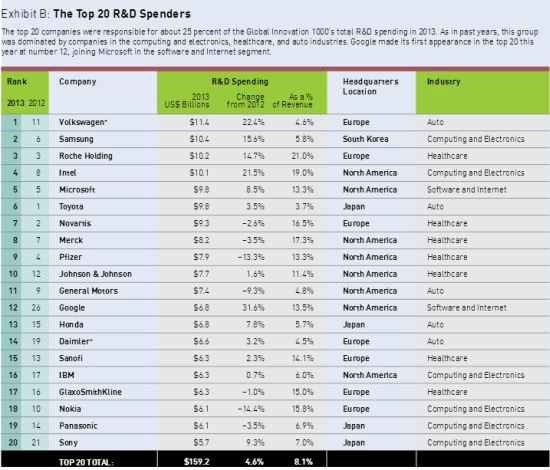 The Samsung rivals in the smartphone spectrum, namely Nokia and Sony also made the top 20 on the list. Nokia stands at 18 place having spent $6.1 billion – 14.4% less than it in 2012 – and saw a return of 15.8%. Sony is 20th with $5.7 billion in R&D spending.
For the first time, Google has entered in the top 20 of biggest R&D spenders and is the second predominantly software company after Microsoft. The search giant takes the 12th spot with an R&D budget of $6.8 billion.