Samsung is proud of choosing the AMOLED technology for the screens of it flagship devices. So much so that the company has made an app dubbed OLED World which has a sole purpose to showcase the superiority of OLED displays.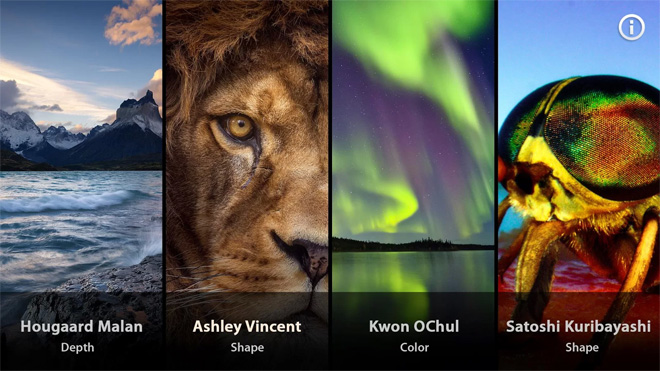 It does this by displaying beautiful photos taken by renowned photofraphers such as Ashley Vincent, Hougaard Malan, Kwon O Chul and Satoshi Kuribayashi.
There's also a feather icon on the bottom right that you can tap to learn more on the superiority of Super AMOLED displays over traditional LCD panels. It's very nice of Samsung to also make all of the high-resolution images you see available for download and setting them as a wallpaper.
To get the app and experience it on your AMOLED display, regardless of the brand of phone you have, head over to the source link below to download it. Even though, Samsung saying it only works on the Galaxy Note 3 and the Galaxy S4, we managed to install it on an HTC One we had lying around with no issues. It's just that the images look pretty great on the IPS screen of the HTC flagship too, so we are not sure the app served its purpose perfectly.