Earlier this month, when Samsung announced the Galaxy S III at London, they also announced that they will be starting a new range of retain stores called the Samsung Mobile PIN. The first of these miniature stores will open in London on May 29, the same day the Galaxy S III will go on sale in Europe.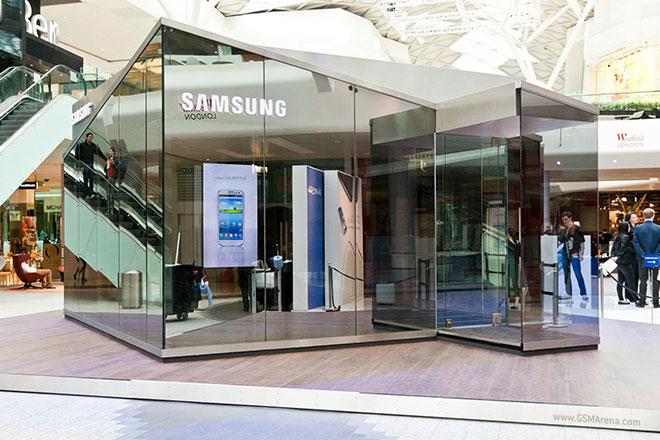 As we have explained before, these PIN stores are small so they can be moved from one location to another and are meant to be placed within popular destinations such as malls. They are meant to give people hands-on experience with the phone and also the option to purchase it.
The first two Samsung Mobile PINs will open on May 29 in London at Westfield Shepherd's Bush and Old Spitalfields Market. During the summer, Samsung will launch two additional PINs in Hyde Park and Olympic Park. You can check out some more pictures below.