Samsung had a special announcement to make at the very end of the Galaxy S III launch event yesterday. The company announced a special variety of pop-up stores called Pin stores exclusively for the Galaxy S III.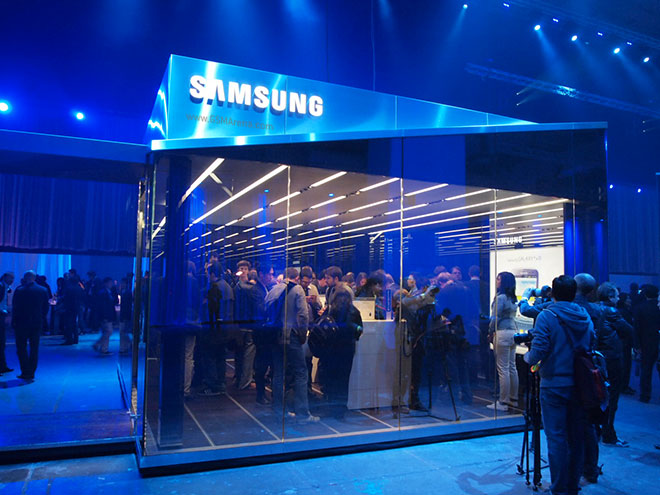 The Pin stores have a very Apple Store like glass walls and being pop-up stores are not as big as regular stores since they are designed to be moved around. Customers will be able to purchase the Galaxy S III here with or without a contract but the main focus will be on letting the customers experience the device, unlike most other stores where you walk in and just purchase the phone.
The first Pin stores will open on the day of the Galaxy S III launch in London on May 29 and a 5 by 5 meter version of the store can be found within Spitalfields Market, Westfield and White City. A slightly bigger 7 by 7 meter version will open up in Olympic Park and Hyde Park later this year. As for other regions, Samsung has plans to open up these stores in select regions of US and Asia later this year.