Samsung has launched an external battery pack that has the same faux-leather design as the Galaxy Note 3. With a capacity of 6,000mAh, the battery pack is capable of charging the Galaxy S5 two times.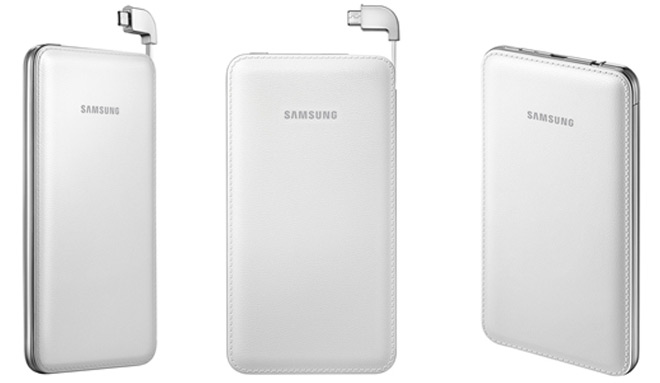 The Samsung EB-PG900B battery pack measures 74 x 140 x 11mm, which is quite compact. A neat feature is the built-in retractable microUSB cable used for charging.
The battery pack weighs 173 grams and packs an LED charging indicator. Currently, it is available only in white and retails for $60 (INR 3,599). If the accessory goes outside India, which it likely will, we expect its European price to be about €40.