There is little doubt that Samsung is one of premier makers of high-end smartphones. With the announcement of its latest 32GB microSD card, the Korean behemoth wants to make sure that its memory comes with performance which matches its latest and greatest mobile devices.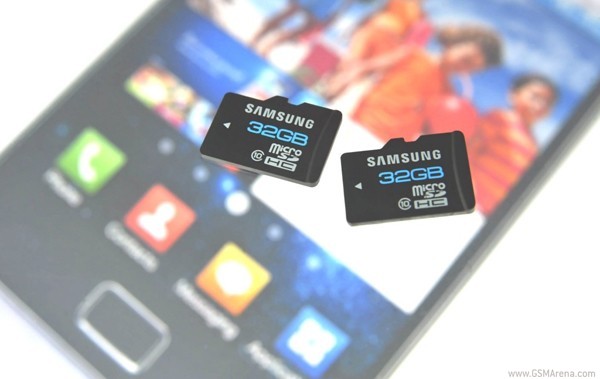 While not boasting the largest capacity out there, the latest microSD card from Samsung is surely the fastest. It is rated as class 10 – the highest speed category for SD cards at the moment. Having a card this quick, allows reading/writing rates of 24MBps, and 12MBps respectively. This means that your Galaxy S2 has the perfect companion for its 1080p capable camera.
This mind blowing performance is achieved through a 3-bit NAND flash memory chips and a proprietary 3-bit NAND controller. There is no info on the launch date or pricing yet, but we doubt that it will be long. Hit the source link below for the full PR and tell us what do you think in the comments section below.