BlackBerry Messenger was supposed to hit the Android and iOS app stores today, but there's nothing just yet (but you can try the beta). More interesting is that Samsung has now kicked-off its promotion of BBM – earlier this month the two companies struck a deal to promote the messenger in Africa.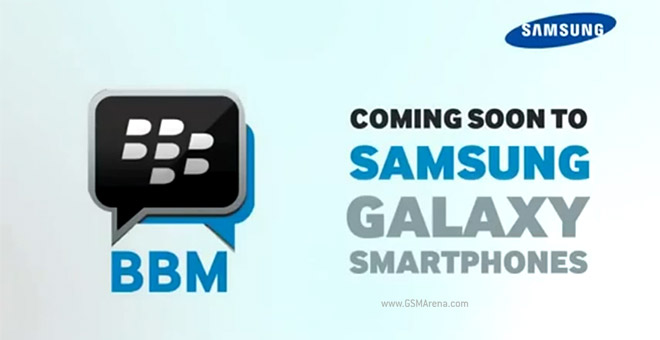 CrackBerry forum member PauloPlmenta spotted an ad of the Galaxy S4 running BlackBerry Messenger during a football game (Manchester United vs. Chelsea) broadcast in Mozambique.
Samsung Mobile Ghana is also taking part of the campaign by posting teasers on Facebook.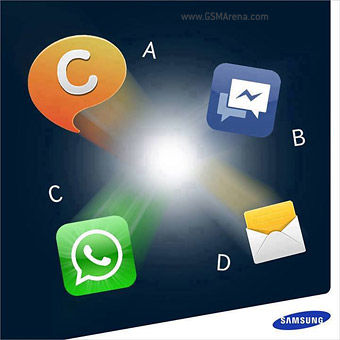 The post reads"Another messenger is coming on Samsung phones sooner than you think……..what is it?"
There was even a video ad that prematurely made its way to YouTube, but has since been pulled down. I'm not sure if this is the same video, but it shows the Galaxy S4 next to what appears to be the Galaxy Star and the Galaxy Note 10.1. It's not clear how long this video will stay up.
Anyway, the BlackBerry Messenger will be available through Samsung's own app store (but in the Play Store too). Samsung, of course, has its own messenger, ChatON, but that one is yet to gain any sort of traction.