The hotly anticipated BlackBerry Messenger for Android and iOS that was officially announced by BlackBerry CEO Thorsten Heins, back at the company's annual Live 2013 conference is a step closer to its official release as the app is now in its beta testing stages.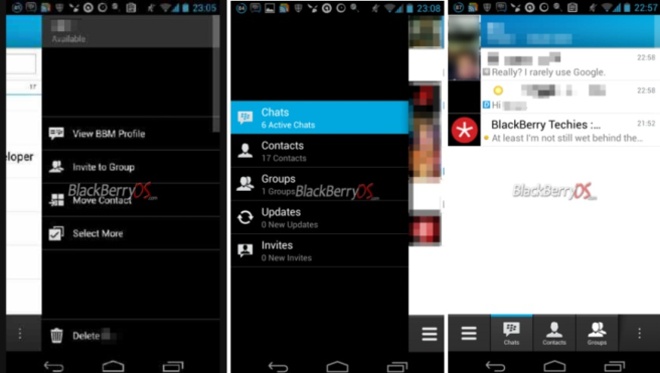 The cross-platform version of the upcoming instant messenger is available to a number of developers and beta users to test the app on their Android and iOS devices.
The BBM beta is available only with an invitation from the BlackBerry team. The beta version of the app currently requires Android 4.0 Ice Cream Sandwich and above operating system, while the iOS version runs on iOS 6 and higher.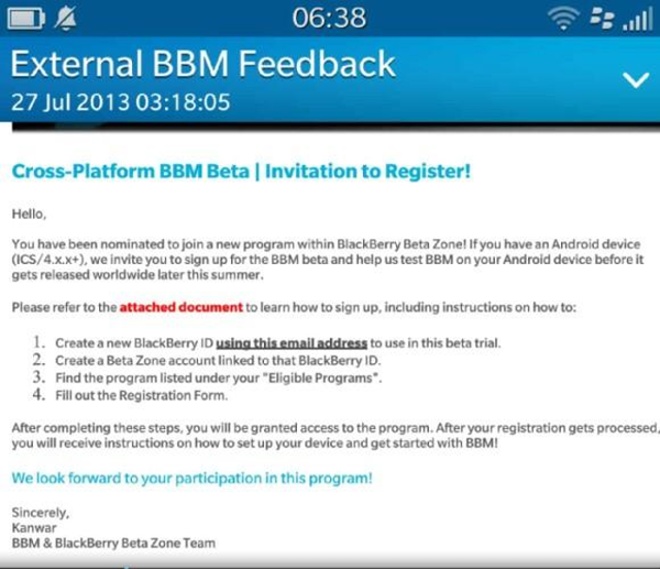 Now, that the application is in its beta phase, it seems likely that BlackBerry Messenger for Android and iOS will meet its "this summer" release goal as set earlier.