While some more recent smartphones pack as much RAM memory as some not that old computers, the Samsung i8910 Omnia HD relies on only 256 megabytes. Nowadays, that doesn't seem to be much but as the following video proves, it's enough for the Omnia HD to run 63 applications simultaneously.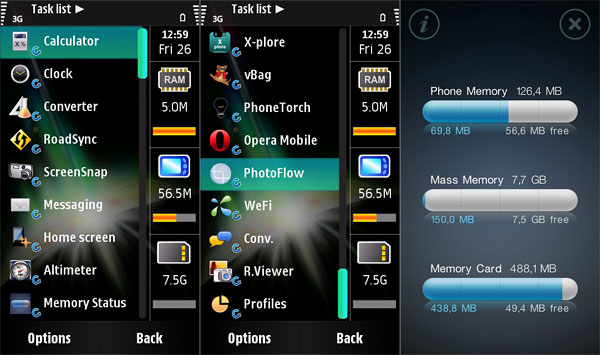 While the iPhone is about to get (sort of) multi-tasking capabilities this summer several years after the announcement of the first iPhone, the Omnia HD easily runs not two but 62 applications at the same time. And if we count the task manager itself, the number of currently active apps jumps to 63.
Keep in mind that the Samsung i8910 Omnia HD on this video runs a custom firmware (HX-V4-Speed-SE) which makes all that possible. But before you even start thinking of getting it running on your Omnia HD, don't forget that any unofficial ROM might do harm to your phone.