The Internationale Funkausstellung Berlin or IFA will commence by the end of this week and naturally a bevy of manufacturers will be displaying their latest and greatest this year at Berlin. With the event this close, you are bound to see some leaks and teasers and Samsung has just provided one of the latter.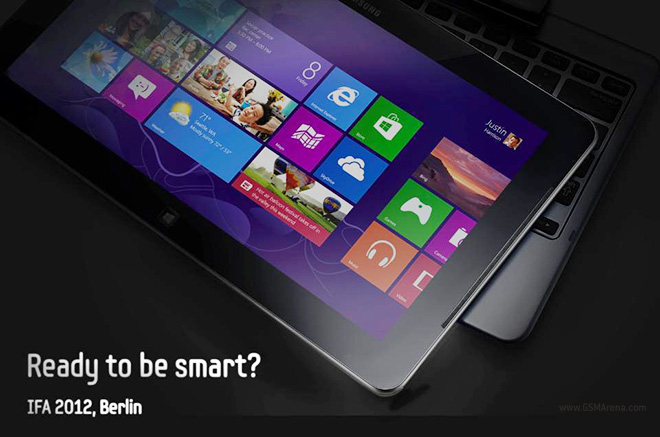 What you see above is Samsung's upcoming Windows RT tablet, complete with a keyboard dock in the background. There is no name, no specs, just a picture with a tagline "Ready to be smart?".
It will be interesting to see what hardware this tablet will be running on, and whether Samsung will use the Exynos 5 Dual that they announced earlier this month.