Samsung Gear Live is a smartwatch of many talents. In addition to booting Microsoft Windows 95 with no hiccups, the Korean giant's first Android Wear device can also run Apple Macintosh II OS straight from 1987.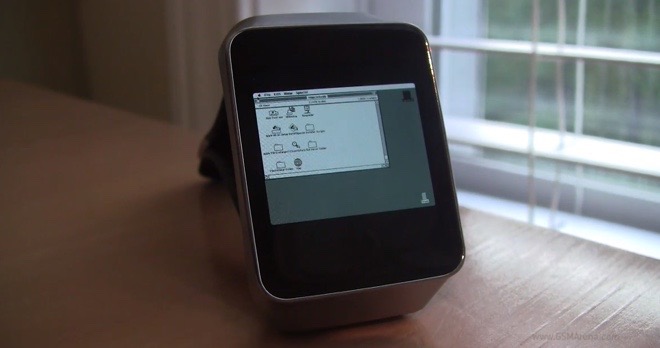 Just like in the case of Redmond's mid-90s OS marvel, the Gear Live runs Macintosh II via an emulator. The crafty developer has utilized Mini vMac II, which is readily available in Google Play for $1.99.
As you can probably guess already, Apple's ancient OS isn't very usable on the tiny 1.63" screen of the Samsung Gear Live. It does however, feel quite snappy thanks to the wearable's capable hardware compared to an 80s desktop rig.