In case you wondered, Samsung Gear Live can boot Microsoft Windows 95. A crafty user managed to install Redmond's classic desktop OS on the Android Wear smartwatch.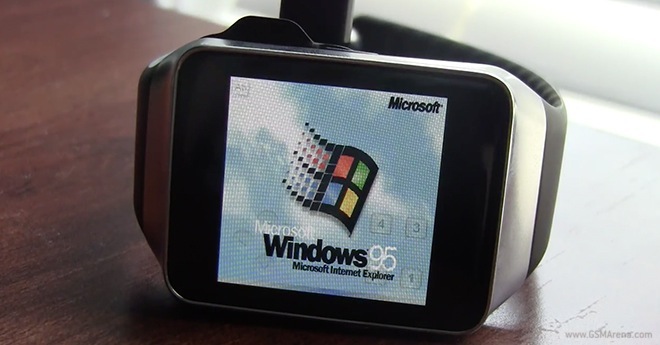 The successful port of Windows 95 was performed using aDosBox. The latter is an emulator that allows the x86 operational system to run on Android devices.
Check out a short video of Samsung Gear Live running Windows 95 below.
It is hardly a surprise that the wearable device can run a twenty-year old desktop OS – its hardware is more than up to the task. Just be aware that the 1.63" is not the most convenient solution for desktop environment.