Samsung might soon release an update for the Gear Fit giving it the option to flip the display vertically. This would enable better use of the fitness tracker for certain scenarios – such as checking out the time.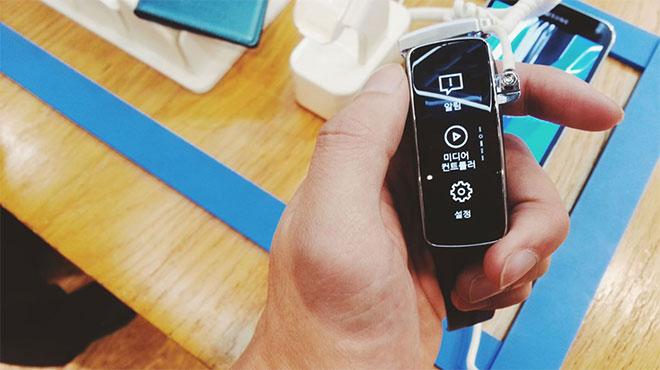 The photo above is taken in an official Samsung store in South Korea. Currently, the Gear Fit's display works only horizontally, but the evidence above is pretty suggestive this would soon change.
The Gear Fit goes on sale globally in two day's time, on April 11 together with the Gear 2, Gear 2 Neo and Galaxy S5. We urge you to check our in-depth hands-on of the Gear Fit, Gear 2 and full review of the Galaxy S5.