Samsung has issued a new major update to its Gear 2 that will bring it up to speed with the Gear Fit. The update brings improvements to S Health and various bug fixes but more importantly adds Blocking Mode (already present on the Fit).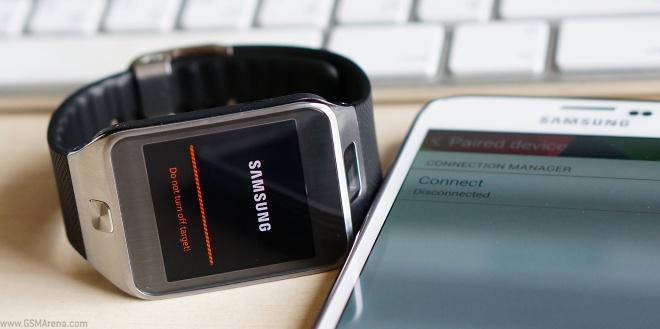 Blocking Mode is Samsung's Do Not Disturb feature which we've seen on Galaxy smartphones and blocks all incoming notifications from getting to your Gear 2. Blocking Mode can be set to either always on or during sleep only, which is very convenient.
Sadly you cannot define exceptions to Blocking Mode (like allowing the group of favorites to call you) but the Gear manager on your supported Samsung smartphone already has a good enough screening process for allowed notifications – it lets you decide which ones will reach the Gear 2.
The update brings the Gear 2 to version 2.2.1.2 (up from 2.2.1.1) and can be downloaded from the Gear Manager app on your phone. Recently Samsung brought the original Galaxy Gear from Android into the Tizen fold with a major update of its own.