Instead of Holywood actors, the latest Samsung Galaxy Tab S ad features the host of Brain Games Jason Silva. The show is interesting and shows cool visual tricks that play with your brain's perception.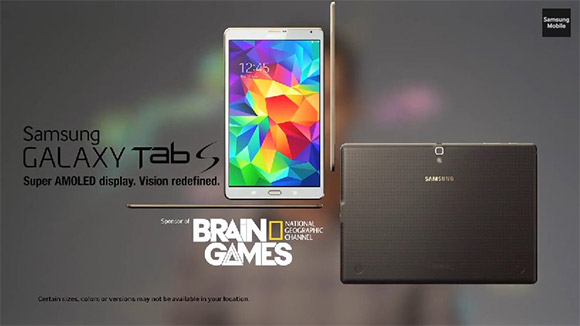 However, that's not the case wit the Galaxy Tab S slate. That's because its display is so good that it communicates directly with your brain, according to the ad, at least.
It's not the greatest Samsung ad ever made, but we like the cool tricks it pulls off. Check it out.