The Samsung Galaxy Tab 2 10.1 should have been out by now, but Samsung recently decided to push back the launch to the end of this month. Pricing for the 10.1″ Ice Cream Sandwich tablet was never announced, but Office Depot may have let the cat out of the bag.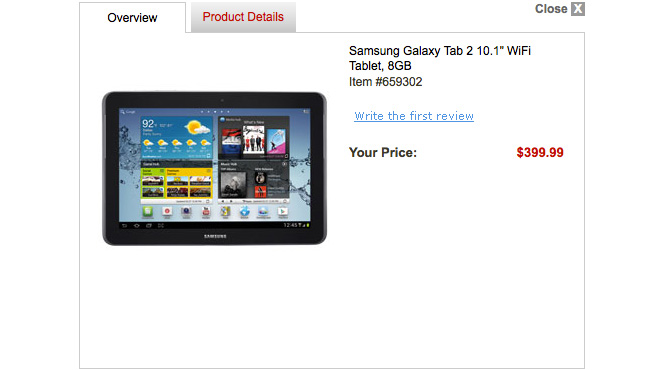 It has since been pulled down, but Office Depot put a $399 price tag on the 8GB model, which is a pretty low price for a new 10″ tablet.
The old Honeycomb-running Galaxy Tab 10.1 is currently available from the same retailer for $449 with 16GB storage. For all the the improvements the Galaxy Tab 2 10.1 is slated to bring – you can check out our preview.