The iFixit team has decided to do a teardown on the Galaxy S5′s little brother and see if the similarities on the outside continue with the internal design too.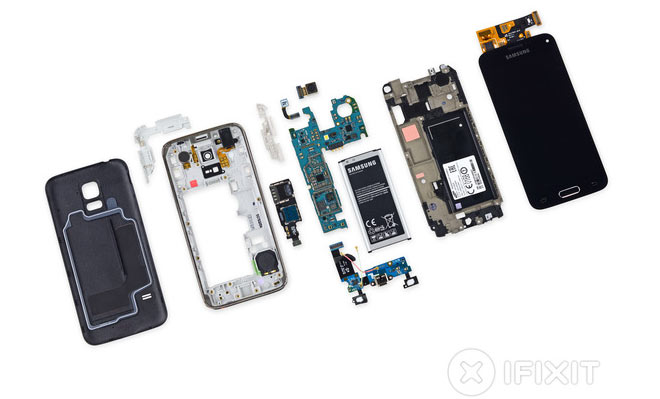 And as you can probably guess, Samsung didn't feel the need to rethink everything from scratch and the Galaxy S5 Mni shares the same negative and positive repair traits as its bigger sibling.
The 4.5″ HD Super AMOLED display uses a lot of adhesive to keep things in place, but iFixit notes that pass it, it's quite easy to repair and replace almost everything. Naturally, the 2,100 mAh battery gets bonus points for being very easy to remove.
As a result, the Galaxy S5 Mini receives a repairability score of 5 out of 10 – the same as the Galaxy S5. In case you ever need to repair your Galaxy S5 Mini, the source link below is always at your disposal.