The description of an update for the Samsung Watch ON app in the Google Play Store suggests the company is working on a new addition to the Galaxy S4 family – the Galaxy S4 Mega.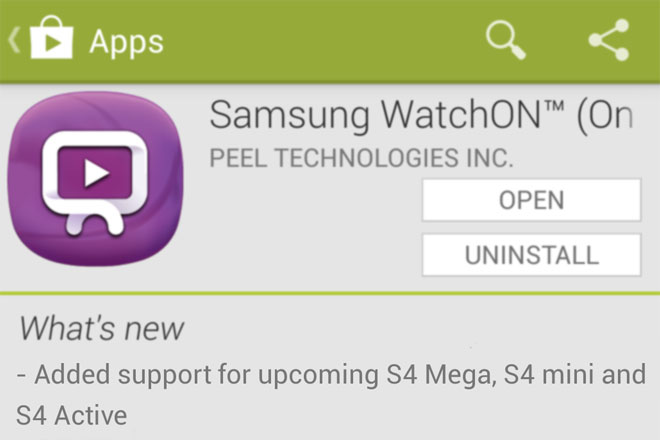 As you can see in the excerpt in the screenshot above, the Galaxy S4 Mega is put next to the Galaxy S4 mini and the Galaxy S4 Active (those are also not officially announced by Samsung). As you'd imagine, the description doesn't unveil much more.
With Samsung's Mega line-up consisting of the Mega 5.8 and Mega 6.3, it's safe to assume the Galaxy S4 Mega would feature a display in the 5 to 5.8 inches spectrum.
On the other hand, the screenshot could easily be faked (the last line is now gone from the official description), so here it is for you to judge its authenticity.