The time has come for the Galaxy S4 to share the faith of many gadgets before it and have its internal exposed in a glorious teardown moment. This time around, Samsung's flagship was taken apart by Techrepublic's Bill Detwiler.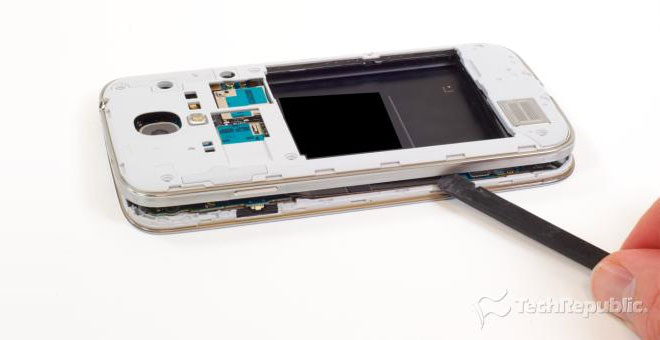 Unsurprisingly, given to the new hardware found in it, the Galaxy S4 sports a redesigned interior, compared to the Galaxy S3. As it turns out though, thanks to the user-removable back cover, it's quite easy to get to the main internal circuit board. The battery has been moved further down to make room for the main board.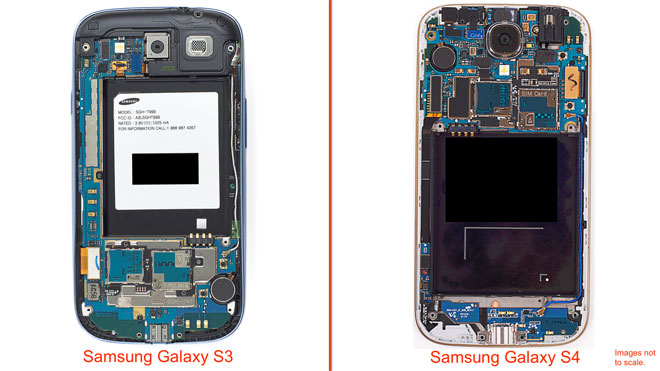 The front panel of the Galaxy S4 is fused to the display (with a Synaptics S5000B touch controller). This means if something goes awry with the device and one of the two breaks, both will have to be replaced. This will require that you, or a technician, remove all of the internal components in the process.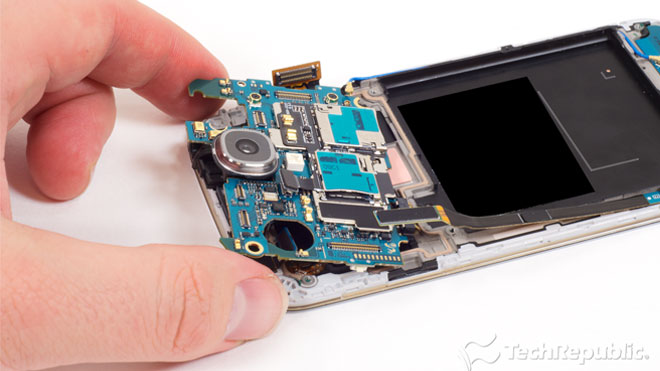 Happily, that isn't such an issue as Detwiler finds out. Overall, he's impressed with the improvements and design refinements in the phone's hardware department and praises Samsung for the good job they are doing with each new Galaxy flagship.