Samsung introduced a variety of accessories for the Galaxy S4 shortly after the official announcement in New York last week – a wireless charging pad, covers and protective cases, battery kits and even a game pad.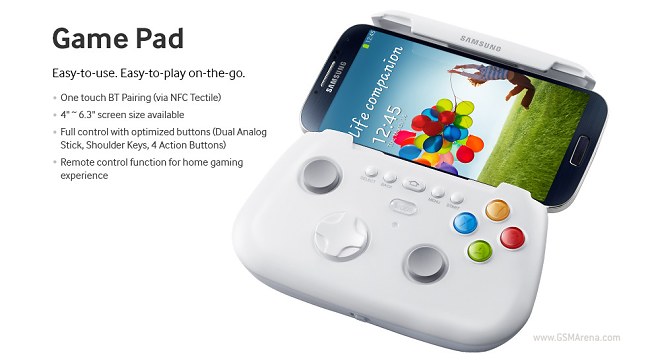 You can now pre-order that last one in the US for $113. The Samsung Game Pad is officially said to support phones with screen size between 4 and 6.3 inches fueling the rumors of Galaxy Note III with a 6.3″ big screen.
The game pad works via a Bluetooth connection and supports NFC pairing. Officially it's compatible only with the Galaxy S4 for now, but I guess it should work on most of the latest 4+ inches Android smartphones.