Since the Galaxy S III is the official phone for this year's Summer Olympics, Samsung and Eurosport have made a sweet deal to celebrate the largest sports event.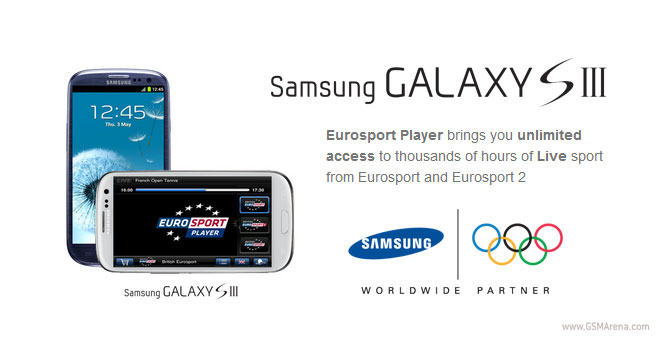 European Galaxy S III owners will be offered an exclusive one-month free access to the Eurosport Player, granting them live video streaming of various Olympic events right on their phone. In order to get access, Galaxy S III users will have to download the Eurosport Player for Android and activate their free subscription between July 14 and August 12.
When that period expires, there's a fee of €5.90 a month, but you are free to just uninstall the app altogether. So, follow this link to get the Eurosport app from the Play Store and get your special content when the Summer Olympics begin.