The brightest star in the Samsung universe has landed in the office to get our regular hands-on treatment. The Samsung Galaxy S III is currently riding the hype wave as the most anticipated Android phone, and for a good reason.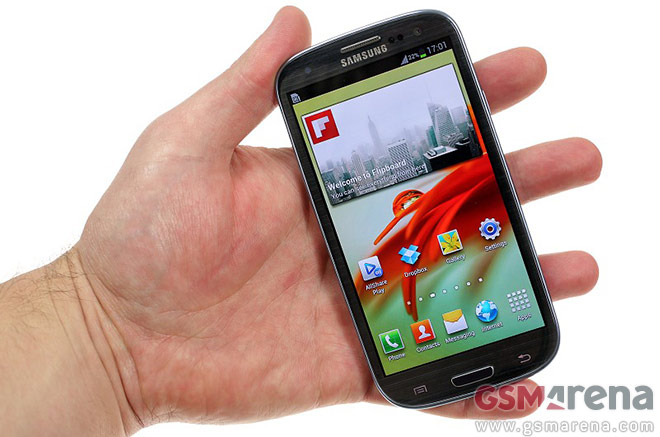 Inheriting the burden of being one of the best Android phones around from its predecessor, the Galaxy S III has everything it needs to be on top of everything else. Let's dive right in at what exactly that is.
The Samsung Galaxy S III is built around a 4.8-inch Super AMOLED display with Gorilla Glass 2 for protection and an HD resolution of 1280×720 pixels. Samsung have gone for a PenTile Matrix, rather than a conventional RGB one, but at 300DPI the differences are indistinguishable. Regardless, the display looks stunning, blacks are deep and colors look sharp.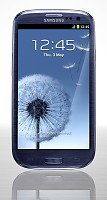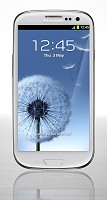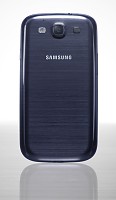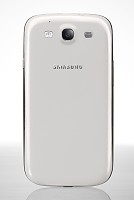 Samsung Galaxy SIII official shots
The same however, could not be said for the Galaxy S III's looks. It's not the most beautiful looking device out there, but contrary to people's expectations it's doesn't look too cheaply either. Yes, it's all plastic, but it feels good in the hand, and solidly built. In fact, Samsung are using a brand new manufacturing process named Hyperglaze.
The device weighs in at 133 grams and is 0.1mm thicker than the Galaxy S II, but due to its lack of the back chin, thickness is a lot more uniform. And despite its monstrosity (136.6 x 70.6 x 8.6 mm) it's not uncomfortable to hold at hand. Actually, it's quite pocket friendly.





Samsung I9300 Galaxy S III in our office
Under the hood of the Galaxy S III resides a Exynos 4 Quad chipset. It's the best weapon in Samsung's hardware arsenal at the moment and it crushed the opposition in the synthetic benchmark tests we ran. The main reason for this are the four 32nm Cortex-A9 cores clocked at 1.4GHz, which is as good as it gets until Cortex-A15 gets ready for prime time.
Expectantly, the Galaxy S III runs the latest version of Android 4.0.4 Ice Cream Sandwich with refreshed TouchWiz UI, and it's hands down one of the most complete software packages ever found on a mobile phone. The latest version of TouchWiz UI has so many new features: S-Voice, Direct call, Smart stay, Smart alert, S Beam, Buddy photo share, Pop up play and updated Gesture controls are some of the few new additions Samsung have thrown in.
But enough chit-chatting, take a look at the Galaxy S III in action in our short hands-on video.
Expect our longer preview to be available shortly. In the meantime is there anything you'd like to know more about the Galaxy S III? Post it in the comments section and we'll do our best to answer it.