Samsung is continuing to churn out new color options for the Galaxy S III, the latest addition is Amethyst (purple for those with limited knowledge of color names). The new shade leaked about 10 days ago, but now is officially up on Samsung's US site.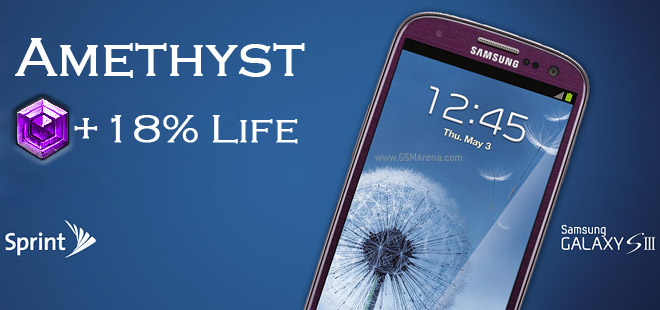 Right now the Amethyst Galaxy S III is available only for Sprint (in addition to the standard Pebble Blue and White versions).
It's not clear if other carriers and stores outside the US will get the new color. Also, the Galaxy Note II and Galaxy S III mini have mostly tried to keep up with the Galaxy S III when it comes to color options, will they get an Amethyst version?
Anyway, head over to Samsung's US site for a quick look of Galaxy S III's new paintjob. Unfortunately, there's only one image.