Samsung Galaxy S III is the most successful Android smartphone in the market with more than 50 million sales across the globe. The popular device will soon be available in new Purple color variant, according to a leak.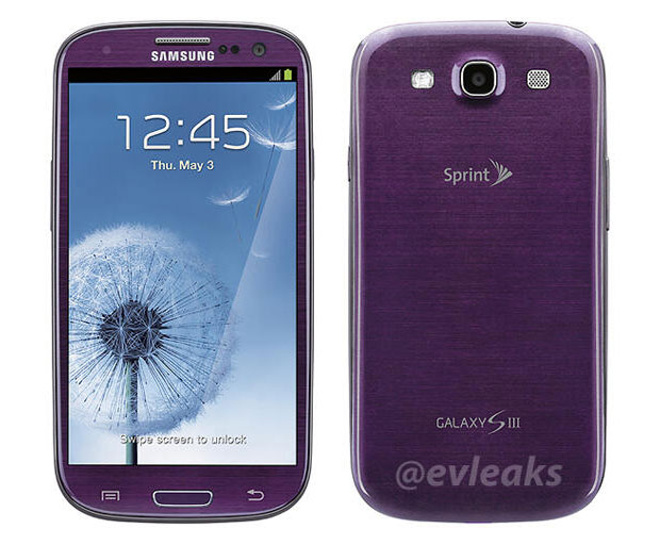 The latest shade of the Galaxy S III smartphone is said to hit United States in the mid-April and the device will be available on Sprint. Samsung Galaxy S III is currently available in six different color variants – Black, White, Red, Blue, Brown and Grey.
Unfortunately, there is no word on the global availability of the latest shade, but chances are the new color variant will eventually be released worldwide.