More rumors on the upcoming Galaxy S III have hit the mill and the latest one suggest that the next Samsung flagship will be using wireless charging, rather than the conventional microUSB charging.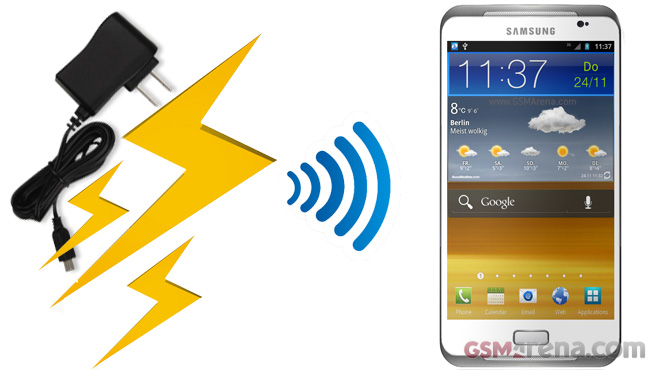 According to DDaily, the back of the device will integrate all the elements needed for wireless charging and you won't even have to place the smartphone on a charging pad. Rumor has it that it will work even with the Galaxy S III located as far away as two meters from it.
Okay, that last bit is pure science fiction to me and I'll really have to see it to believe it, but wireless charging is not impossible to implement on a smartphone. It will probably add a millimeter of two to its profile, though, so I suggest you take this whole thing with a pinch of salt.
I guess we'll find out whenever Samsung are finally ready to reveal the long-awaited Galaxy S III.