Hello, Samsung Galaxy Note 4, we meet again. Now that we're away from the IFA 2014 spotlights and the hectic showroom environment, it's time to meet the company's flagship phablet in a more personal setting.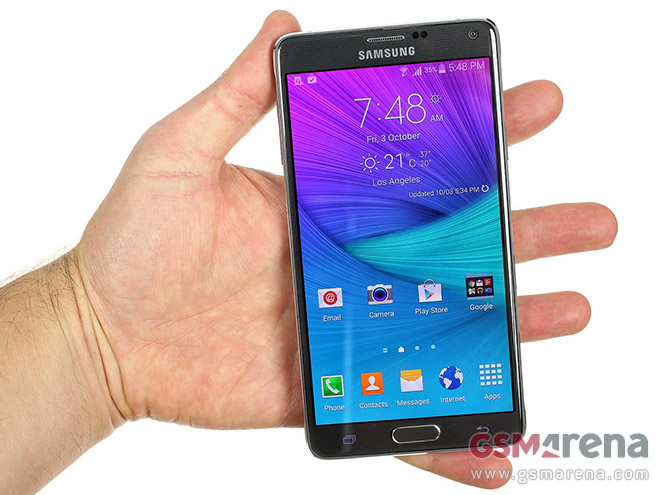 Upon the first glance, we can't help but enjoy how the Galaxy Note 4 feels in hand. The feel of the phablet, which now shares the metal frame with the Galaxy Alpha, is substantially better. The back feels largely similar to the Galaxy Note 3, although the faux-leather finish has been improved slightly as well.
The screen size is unchanged, but the panel of the Galaxy Note 4 has a 2560×1440 pixel resolution, plus the curved glass on top. It's arguably the best Super AMOLED display the company has ever made, and also the sharpest, at 515ppi pixel density.
Below the display is the usual three-button configuration. The Home key integrates a fingerprint scanner, to lock/unlcok the phone and authorize transactions (it's PayPal-certified). It also enables Private mode, which gives you access to a secure part of the storage where you can keep sensitive data and photos.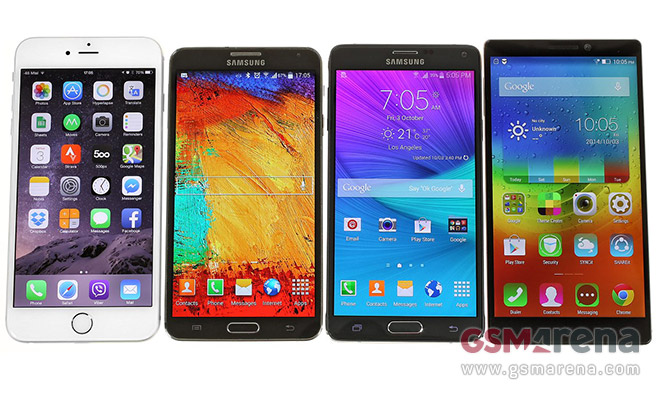 It wouldn't be a Galaxy Note member without an S-Pen, which on the Note 4 is all-new. The new stylus looks a lot like the old one, but is slightly thinner, but has fine ribs carved in the plastic so handling doesn't suffer as a result. It has the same design as before, with a button positioned on one of its sides and is easy to reach.
Where the Galaxy Note 4 fails to impress is battery capacity. It is just 20mAh bigger than the Note 3′s at 3220mAh. That's not too surprising, however, considering the measurements of the two are very similar and differ by mere millimeters. Let's hope real life performance is as good as we've come to expect from the Galaxy Note phablet line-up, especially considering the new hardware and higher-resolution display.
Finally, the Samsung Galaxy Note 4 comes with a new camera at the back. It's a 16MP sensor, with optical image stabilization – a first for the lineup. It is accompanied by a single LED flash and is capable of 4K video recording.
Check out our hands-on video of the phablet and look out for our extensive review in the coming days.