Samsung has released a second video of the Galaxy Note 4 testing facilities and it shows the phone in a series of comprehensive drop tests. While in the previous video, Samsung focused on bending the Note 4, here the company goes medieval on it with hundreds of drop and tumble tests.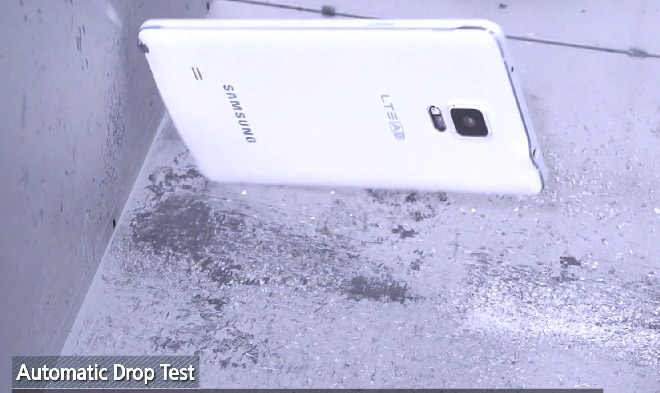 Surprisingly, the Galaxy Note 4 walks out of all of them with the screen intact and working perfectly. The video doesn't focus on any visual damage that the tests might've caused, but having the Note 4 work at the end is impressive.
The metal frame that debuts on the Galaxy Note 4 greatly enhances the phone's durability, while the Gorilla Glass 3 prevents the screen from shattering. Check out the video below, but be warned – it's not a pretty sight.