Samsung is stepping up its advertising campaign for the new Galaxy Note 3 phablet with a musical short featuring Lionel Messi and a group of kids singing Lorde's Royals.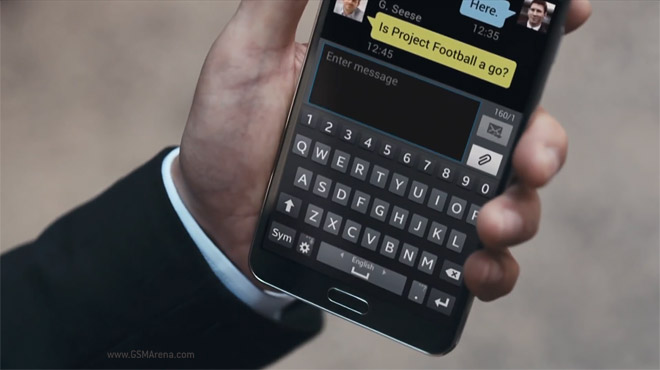 Messi plays the role of The Developer, a mysterious stranger that arrives with his shiny new Galaxy Note 3 and Galaxy Gear and uses them to organize the construction of a football stadium. The video is directed by Adam Hashemi, a pop video director from Denmark.
It's easy to see the ad had a big budget, Samsung is leaving nothing to chance. Or to trolls and catamarans.
By the way, the Samsung Galaxy Gear smartwatch got a pair of ads of its own.