We got our hands on a Samsung Galaxy Nexus yesterday and we fiddled with its camera. Today, we decided to run a few benchmarks to see what would happen. The phone is running a buggy developer version of Ice Cream Sandwich, but managed to show some impressive scores.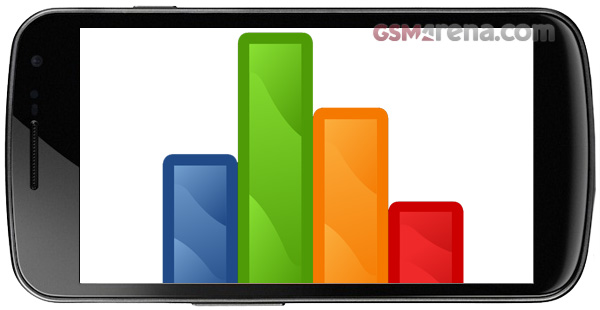 We pulled a few numbers from benchmarks we've ran before, so we can compare the Galaxy Nexus against some of the high-end droids on the market.
The Samsung Galaxy Nexus is powered by a TI OMAP4460 chipset, which has two Cortex-A9 CPU cores running at 1.2GHz with 1GB RAM. This means it should offer performance close to that of Samsung's custom Exynos chipset in the Galaxy S II, which has two A9 cores at 1.2GHz and 1GB RAM too.
It indeed came very close in the CPU benchmarks – it posted almost the same BenchmarkPi score and edged out the Galaxy S II in Linpack by a few points.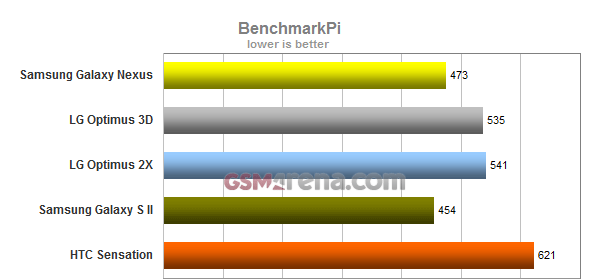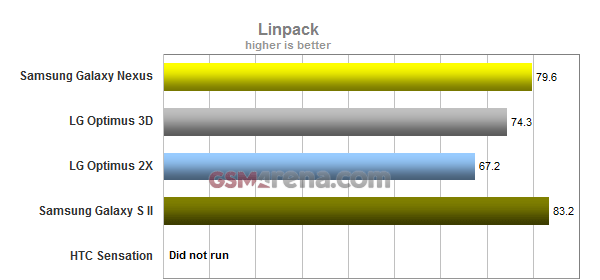 It was the browser, however, that showed the true advantage of Ice Cream Sandwich (ICS). SunSpider (a raw JavaScript performance benchmark) saw no speedup, but BrowserMark (which tests the performance of the HTML rendering engine too) was ahead by a healthy lead.
The Samsung Galaxy Nexus scored a hair over 70 thousand. This puts the Android purebred closer to the new iPhone 4S (which scores around 89 thousand) than any other droid. Again, keep in mind that the benchmark was run on buggy non-final version of ICS.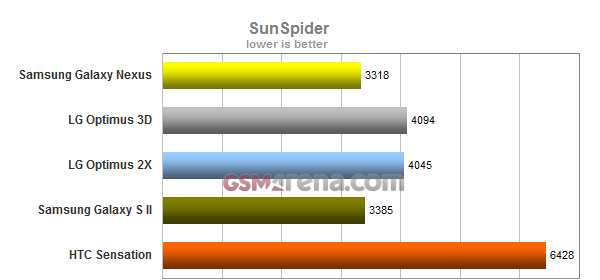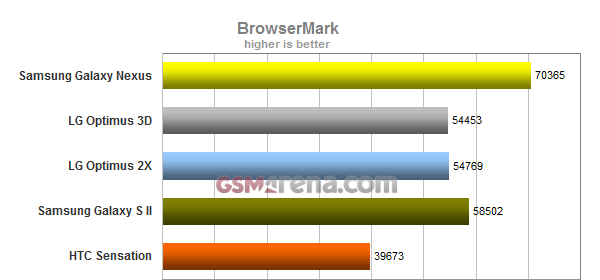 That's cool for the Galaxy Nexus and all, but it's also good news for all droids out there that will get updated to ICS. They could be seeing a 30-40% increase in their browser's performance, if their makers do a good job of porting the new Android version.