Samsung already showed off the metal-clad Galaxy Alpha in Russia over the weekend sporting 32GB of built-in storage. Interestingly, SamMobile claims to have information that confirms the phone is also gong to launch in a 64GB variant.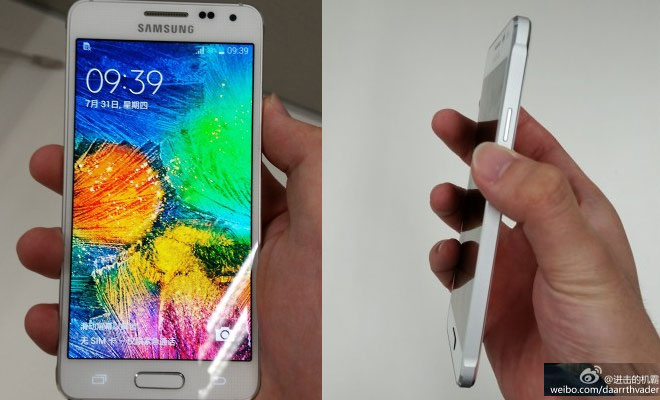 The Galaxy Alpha doesn't feature a microSD card slot and considering its high-end metal posture, it's logical for Samsung to consider a 64GB version, too.
The phone packs a Exynos 5 Octa chipset, 4.7" 720p Super AMOLED screen and runs Android 4.4.4 out of the box. A 12MP camera, 2.1MP selfie unit, and 1,850 mAh battery are also in store. The Galaxy Alpha should get its official announcement on August 13.
Already up for pre-order, the Galaxy Alpha is quite costly at £549. Then again, such preliminary listings always have vastly inflated prices as stores make sure that their publicity stunts don't end up costing them money.