Samsung is ready to have a second go at updating the Galaxy Tab 10.1 to Android 3.2 this time everything should go smoothly. The original update that went out last week left some people without Wi-Fi (pretty bad if you have the Wi-Fi only model) and had other issues too. Installing this through Samsung Kies should fix the problem.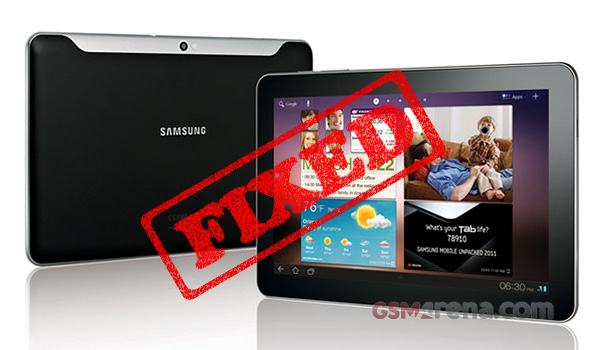 People who still have Internet connectivity should be getting notifications that the Over-The-Air update is available.
Besides a newer version of Android and some bug fixes, the update brings zoom mode to the Samsung Galaxy Tab 10.1, which upscales phone apps to be used on the tablet's bigger higher-res screen.
Here's what Samsung have to say about the new update:
Earlier this morning, Samsung began releasing an over the air software update allowing Galaxy 10.1 users to upgrade to Android 3.2 while also resolving a Wi-Fi connectivity issues some Galaxy 10.1 users experienced following a previous software update. For Galaxy 10.1 users who are experiencing Wi-Fi connectivity issues and are unable to reconnect, the new software update may be downloaded and installed via Samsung's Kies desktop app.