Not all patents make it to real-world products but they give us a wonderful insight into what's cooking in the manufacturer's kitchen – their R&D departments. This new Samsung patent suggests the company is hard at work on the next generation S Pen, as suggested by its latest patent filing to the US Patent & Trademark Office. The new S Pen is a major leap forward from the one found in the Note 3. It features an improved protruding grip, but that's not nearly half of the story.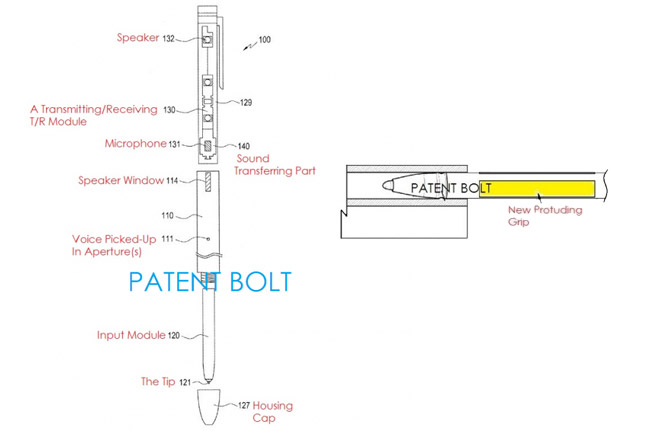 The new S Pen also sports speaker and a mic allowing it to take phone calls as well as (presumably) accept S Voice and Google Now commands. The drawings don't reveal the actual design of the S Pen, although its shape doesn't seem to bare much changes.
It's not yet clear how much fatter and heavier than the current generation Samsung stylus it would be as this new S Pen would house much more tech. One thing is certain, Samsung is aiming to make taking calls on large-screen phones and tablets much easier and we can't wait to see this patent implemented into an actual consumer product.
Follow the source link below to read a detailed description of the patent.