The Samsung-made Exynos 5 chipset, has gone through some benchmarking and to has proved to be quite the performance champion.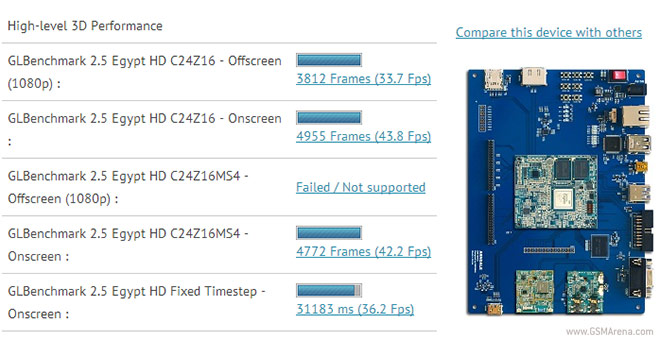 The test in question is GL Benchmark and currently the dual-core Cortex A15 processor running at 1.7GHz and quad-core ARM Mali T604 GPU tops the charts, beating the LG Optimus G and the Pantech Vega R3.
The Mali-T604 inside the Exynos 5 smokes the Adreno 320 GPU (found in the Optimus G), managing nearly 34 fps in the GLBenchmark 2.5 Egypt HD Offscreen (1080p) test.
I can't wait to see this chip flexing its muscles in the Samsung Nexus 10, which is expected to be announced in the rescheduled Google event. This very same chip is now powering Google's latest batch of Chromebooks, again manufactured by Samsung.
Thanks for the tip, MrPhilo