Samsung has already put its flexible display technology into production with the Galaxy Round, but the company is going one step further as it has showcased its first foldable screen. The demo has been conducted at CES to VIPs in the Encore, Las Vegas, where, according to the ETnews sources, the company has shown a 5.68″ prototype.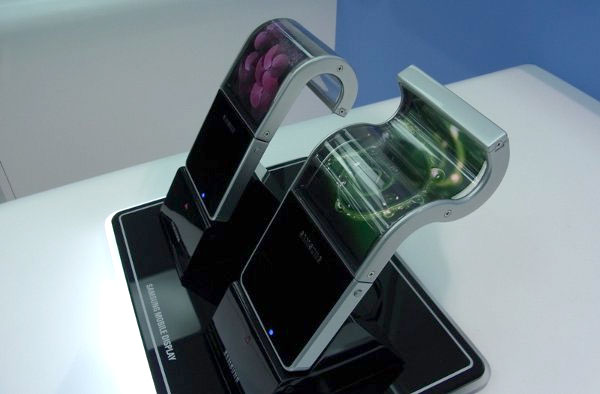 Interestingly, the display of the AMOLED variety, but unlike the flexible display of the Round, the new method used in the foldable display allows it to bend in two. The new foldable display is also touch sensitive, thanks to a new tech Samsung has developed. It allows the engineers to place a touch screen panel using a layer of metal mesh technology.
Galxay Round's flexible display, which uses ITO (indium tin oxide), can only bend to a certain degree before having its connectors snapped. Samsung won't be placing the display into mass production until 2015, so we still have to wait for a while before we get a Galaxy Gear smartwatch, which at the push of a button turns into a 5.68″ smartphone.