Probably not many of you are aware of this, but October is the National Breast Cancer Awareness Month both in the Europe and in the US and in order to show its commitment to the issue, Samsung Netherlands in cooperation with KPN telecom starts selling special Pink Ribbon editions of the Galaxy S Plus and Ch@t 335.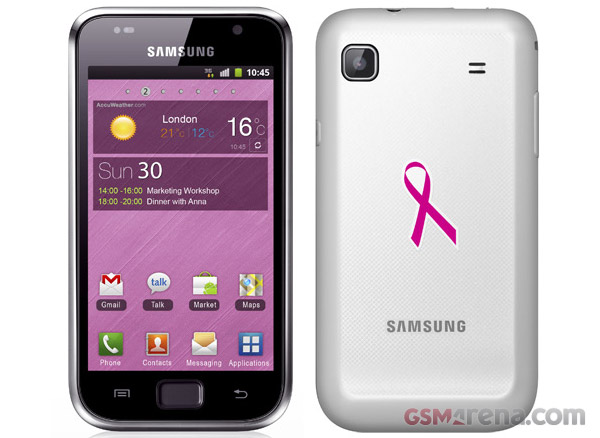 Both handsets will feature white back panels with the special Pink Ribbon logo, showing support to patients with Breast Cancer and hopefully increasing the awareness of the disease, which is not fatal if caught on time. For each unit sold, Samsung will donate €10 to the Pink Ribbon Charity organization. According to its estimates, Samsung hopes to donate a total of €150,000. I hope the sales exceed Sammy's expectations.
And here's how the Pink Ribbon edition of the Samsung Ch@t 335 looks like.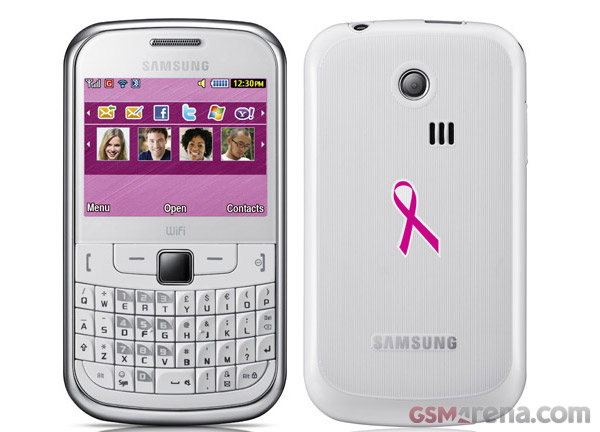 Both devices and are on offer by Netherlands' service provider KPN with the option of a one or two-year contract. If you live in the Netherlands go ahead and check out the offers for Galaxy S Plus and Ch@t 335.
Speaking of charity, have you recently donated to any and if yes, to which causes?