The Samsung Ativ Tab is the company's first Windows 8 RT tablet and judging by the feedback our preview got, you guys really liked it. However, as with every other device, its success would depend on its pricing, and that was until now a mystery.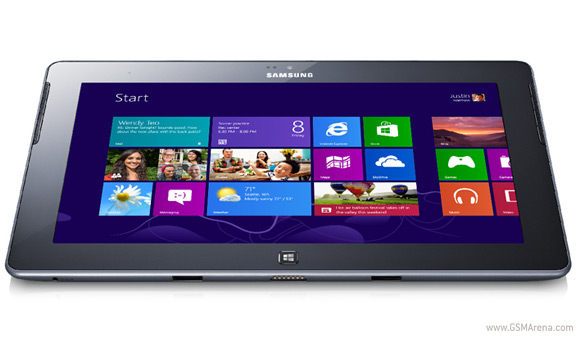 Well, not any more as a Slovenian online retailer has put up a page dedicated to the Samsung Ativ Tab, complete with pricing info. The 32GB version of the Samsung Ativ Tab is listed with a price tag of €650. Ouch.
Mind you, that price doesn't include the optional keyboard dock with touchpad and stylus that Samsung would also be offering. That's notably more expensive than most Android slates and even the iPad. Windows RT might be closer to a full-fledged desktop OS than Android and iOS, but the hardware inside is essentially the same, so we doubt many will be willing to pay a premium.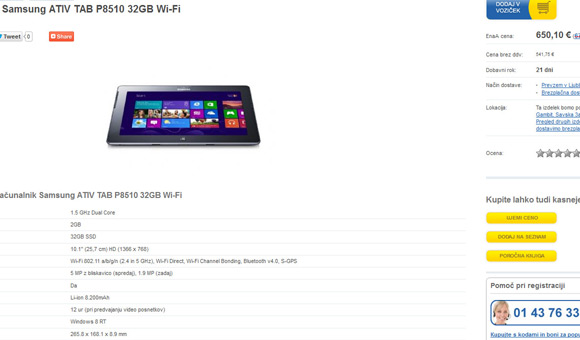 On the other hand, this price hasn't been officially confirmed and it could be the case of one seller trying to make some extra money from those eager to get the Ativ Tab first. Windows 8′s official launch is coming soon and that's when we'll find the truth about it.
What's your take on this? How much are you willing to pay for a Windows 8 RT tablet?
Thanks, Mare Rados, for sending this in!