An insider source has apparently disclosed to The Korea Times that Apple is indeed counting on Samsung to produce its quad-core custom A6 processor that should be showcased in the next iPhone and iPad incarnations – whether 5 and 3 or something involving the letter "S" and so forth.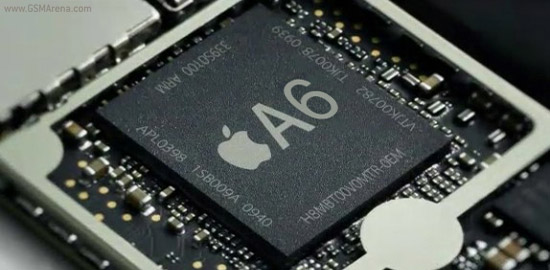 A supposed exec from an Apple parts supplier has said that Apple is in talks with Samsung over the shipments of its A6 processor and that Apple still views Samsung as a "critical business partner".
It seems the raging patents war between the two tech giants is regarded as an entirely separate relationship and that there are no hard feelings in the other lines of business. Samsung Electronics Chief Executive Choi Gee-sung has addressed to reporters that Samsung is regarding their legal battles with Apple well away from the business relationship the two companies share.
Nevertheless Samsung has filed a counter-suite against Apple's iPhone and iPad products in Japan and Australia, claiming that Apple is in violation of their wireless telecommunication patents.
There have been rumors that Apple was shifting the manufacturing process of the A6 chip away from Samsung before. Rumor has it that Apple we looking to contract TSMC (Taiwan Semiconductor Manufacturing Company) for the job. Insider sources, however, claim that TSMC's manufacturing process hasn't been stabilized and that Apple wouldn't afford any risks with their next processor.
Samsung is reportedly increased the output of Apple-designed A6 chips in its manufacturing plant in Austin, Texas, USA – which opened in 2007. Apparently Samsung Electronics will apply its 28-nanometer processing tech to make the quad-core A6 processors.
Another, supposed, insider source claims that the A6-yeilding iDevice(s) will arrive at the market within the first quarter of next year. The same source says that the iPhone 5 will sport a 4-incher with the 640×960 Retina resolution and a redesigned surface. But it seems highly unlikely that Apple would release another iPhone so soon after the 4S.