The Samsung 850 PRO SSD series is now out and it sports the company's latest 3D V-NAND flash memory technology. It brings dramatic boost in performance, durability and energy efficiency thanks to its vertical cell structure.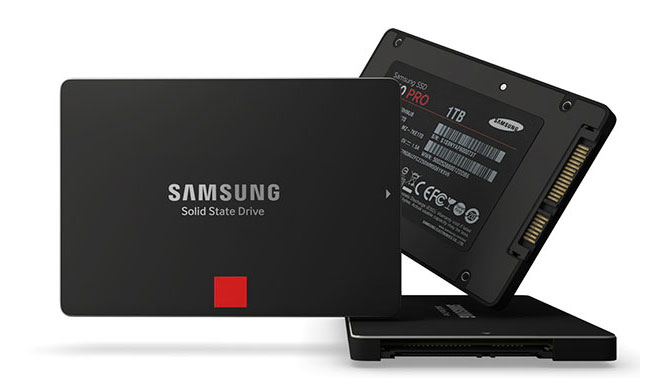 It's because of this structure that Samsung could overcome the limits imposed by the traditional NAND architecture. To put it in numbers, the 850 PRO SSD features sequential read speed of up to 550MB/s and 520MB/s write speed.
Random read is measured at 100,000 IOPS, while write is 90,000 IOPS. Overheating in SSDs could lead to data loss and Samsung has equipped its latest drive with Dynamic Thermal Guard that should prevent this from happening.
Pricing is yet unknown, but the 850 PRO SDD will launch in 53 countries, according to Samsung. Capacities will be 128GB, 256GB, 512GB and 1TB.