Core CyanogenMod developer Steve Kondik has used his Google Plus page to tease an upcoming privacy feature that the project may soon adopt.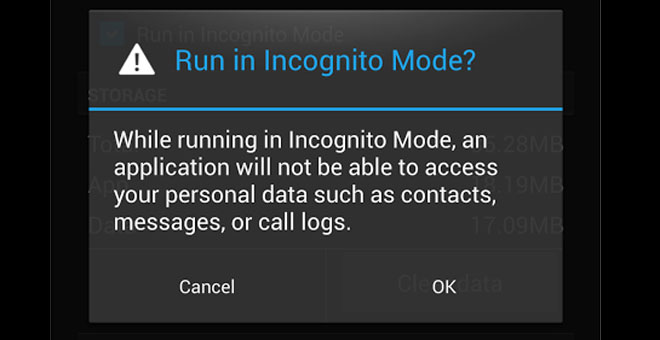 "Run in Incognito Mode" as it is called will allow you to choose which apps have access to your personal data. The feature works on a per-app basis and if enabled returns an empty list of contacts, calendar entries, browser history and messages for the selected app. GPS will appear to be off as well.
Steve Kondik details the feature a bit more, saying that it isn't providing ad-blocking or IMEI spoofing.
We aren't providing ad-blocking or device info (IMEI) spoofing. This feature is designed explicitly to help protect your personal data, and it will remain as such.
A release date for Incognito mode isn't available yet, so we assume it will be ready when it gets ready.