Reuters claims it has insider information regarding the choice of the next Microsoft CEO. The shortlist of people that could replace Steve Ballmer includes Ford chief Alan Mulally and former Nokia CEO Stephen Elop.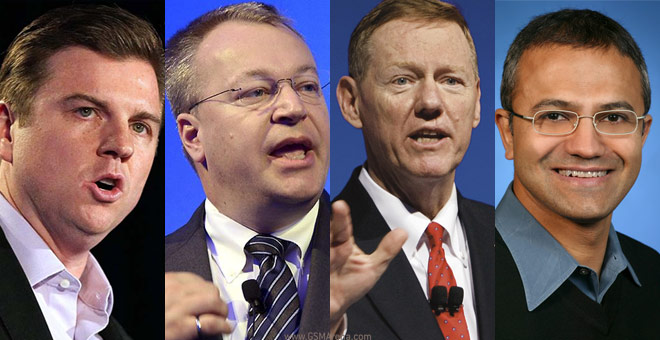 In fact, according to sources familiar with the matter cited by Reuters, currently Microsoft has five people outside the company in mind for the position. There are also at least three internal candidates including former Skype CEO Tony Bates (currently in charge of Microsoft's business developments) as well as Satya Nadella, Cloud and enterprise chief at the company.
According to the report, the Redmond company started off with a list of 40 people. The aforementioned sources didn't unveil all of the names, but state the total people considered for the job now are about 12 (so there are a few names that remain unknown at the moment).
There's still some time before current CEO Steve Ballmer steps down, so the lookout for a new CEO should go on for a couple of months more.