March 22 approaches quickly and Rovio are warming up for their biggest game launch since the original Angry Birds.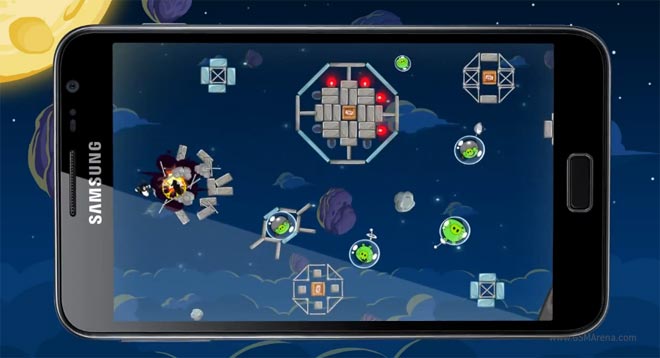 The company knows its fans are hungry for new Angry Birds action and they are giving us just what we want – a new gameplay teaser of the new Angry Birds Space. Not only that, but the build up to the gameplay is quite extraordinary, to say the least.
Simply put, it's done on the International Space Station. Yes, Angry Birds Space got an announcement from Space. How cool is that? And on top of that, NASA astronaut Don Petit reveals how the game will be actually played.
Since the Angry Birds are in Space, the laws of physics will be different from those on Earth. Trajectories will no longer be a result from free falling, but from cleverly controlling your bird, launched from a slingshot of course, through gravitational fields and maneuvering via a jetpack. Awesome!
Here's the whole video of the new Angry Birds Space. You should watch the whole 3 minutes 48 seconds of it, but I'd understand if you are impatient, so be my guest and skip right to the 3:00 mark for some gameplay action.
Cool, right? Did you notice the new extraterrestrial additions to the Angry Birds family? Yeah, no word on them and their special features yet, but as the release date approaches, Rovio will make sure you know everything about them.
Finally, the deal between Samsung and Rovio is in full swing as you saw from the video above, showcasing Angry Birds Space on a Galaxy Note.
Samsung is expected to hold a special joint event with Rovio tomorrow at the SXSW event in Austin, texas, where they will unveil Angry Birds Space for real and everyone present will be able to play some on the…Galaxy Note, what else.
Excited, aren't you?