Rovio teased its new Angry Birds game in last week and now the popular game publisher has officially announced the Angry Birds Star Wars II.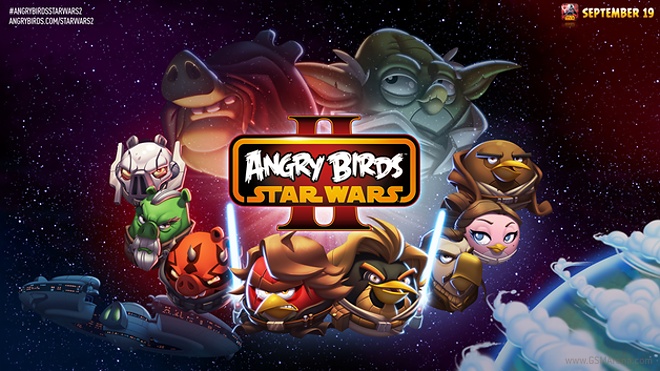 The Angry Birds Star Wars II is said to be bigger, more innovative than any of the other titles in the franchise. The upcoming Angry Birds game will be based on the prequel Star Wars movies and the gameplay will feature 30 different characters.
Rovio will also be using a Skylanders-style mechanism, which allows you to add collectables in your game. The small toys from Hasbro will be called Telepods and will be available separately. They can be used as an additional interactive layer. The collectible Telepods can be placed on the phone or tablet camera and scanned into the game to unlock new characters and super powers.
Check out the gameplay trailer of the all new Angry Birds Star Wars II below:
Angry Birds Star Wars II will be available across app stores worldwide, starting from September 19.